A HIGH-END MULTIPLE DOORBELL:
Reap the benefits of premium security at home or at the office and be safely informed of visitors at your front, side or back doors with INSMART wireless doorbell.
A POWERFUL WIDE RANGE REMOTE DOORBELL:
Whether you are busy in the kitchen or in the garden, our wireless remote doorbell will securely announce your visitors thanks to its Long Operation Range in open space! The powerful transmitter of this long-range doorbell system is rated IP55 and fully weather-proof for outdoor use come rain or shine!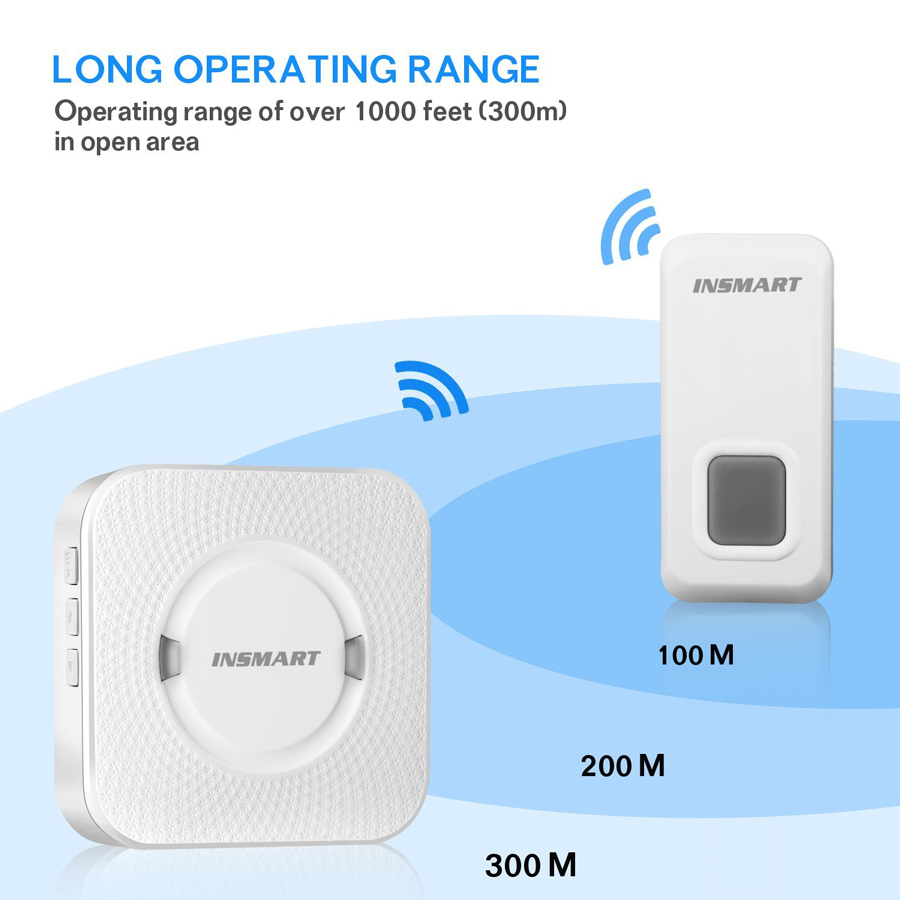 DISCREET FUNCTION WITH SMART LED FLASHING LIGHT:
The transmitter button will flash BLUE LIGHT to add additional alert, while the receiver will flash to give a friendly hint of your guests' arrival.
CHANGE YOUR RING-TONE ACCORDING TO YOUR MOOD
A wide selection of 55 ring-tones allows you to easily choose one to suit your preferences - enough for a new tune every week of the year, so you will never get bored with your doorbell's chimes again.
Easy DIY Installation
Install in no time your wireless doorbell system in 2 STEPS: *Plug the receiver into an electrical outlet in your home *Attach the push button base on the wall with double-sided adhesive tape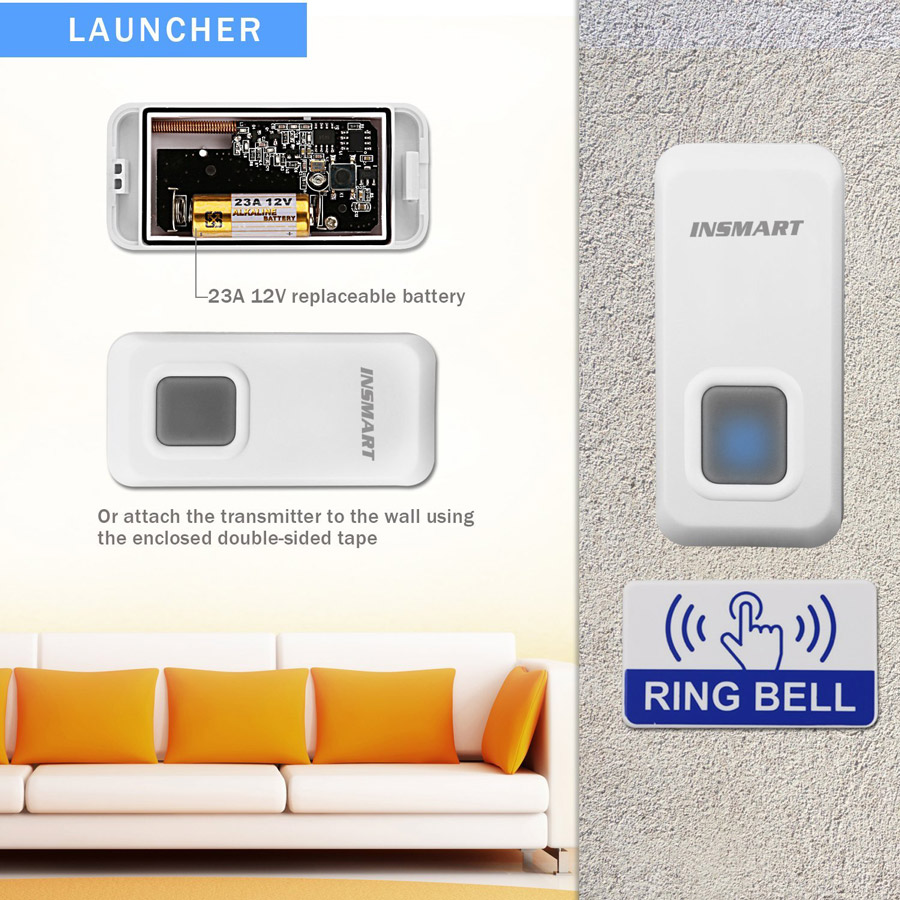 Rest Assured Your Purchase Is Risk-FREE:
At INSMART we take pride in the quality and craftsmanship of our wireless plug-in doorbell and back it with 18-month warranty.